The restaurant
Camarada Camarão is an informal, rustic and elegant restaurant decorated with souvenirs from the sea. The restaurant opened its first operation in December 2005 in the Boa Viagem neighborhood, in Recife-PE. In 2011, with a good brand recall in the city and a well-matured operation, the Drumattos Group, the parent company of Camarada Camarão, started a national expansion project and opened its first unit outside Recife. Today, with seven units in the most conceptual shopping malls in Brazil, Camarada Camarão's plan is to be in every corner of the country, bringing flavour, quality ingredients and a unique experience to its customers.
In João Pessoa, the restaurant is located at Mag shopping, on manaira beach.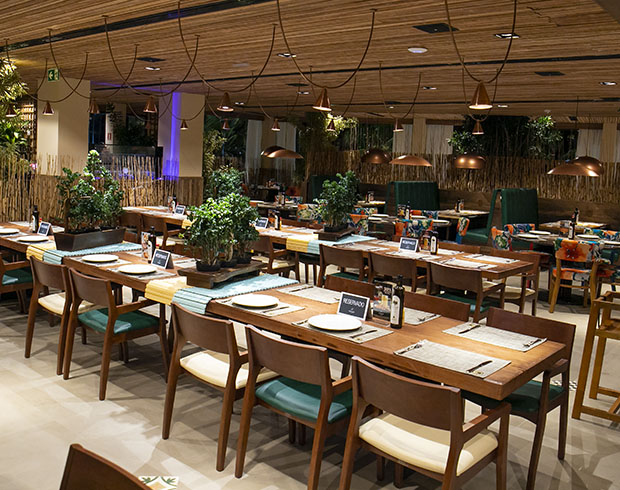 Our Kitchen
The menu developed by the French chef François Schmitt, who has lived in Brazil for 25 years, has melded French cuisine with the that of the northeastern region. The chain specializes in shrimp, which can be found in more than 40 versions. The delicious snacks and the complete and generous dishes, such as the shrimp stew, undergo a strict quality control.